Upcycled Beanies are Back!
Our beanies are lined with fleece and the highest quality. We hand make each beanie especially for you! We consider ourselves beanie artists around here! 
We use only authentic, legally purchased preloved bags to make our beanies. By doing so, we are able to keep the bags out of the landfill, while making a piece of one of a kind art for you! Each piece of fabric has it's own story.

We are not affiliated, associated, or in any way officially connected with Louis Vuitton, Gucci, or any of their subsidiaries or affiliates. The names of these companies, as well as related names, marks, emblems, brands, and images, are registered trademarks of their respective owners.
SHOP UPCYCLED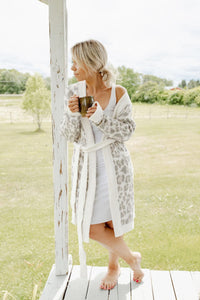 LUXE LEOPARD ROBE
We have been searching to find the PERFECT robe forever! THIS is that robe! 
The fabric is the same luxuriously soft fabric as the Barefoot Dream blankets! These robes are heavenly soft & fluffy, yet light. They have good stretch and are the comfiest thing you may ever put on your body!

This is the kind of robe you want to keep on all day because it is like a soft hug and the warmth level is perfection! 

if you like your robes oversized, order your true size, or size down if you like your robes to fit just right. 
Spoil yourself or your loved one, and thank us later! ❤️
SHOP LUXE ROBES
Open Monday-Friday 9am-9pm
info@camillebryanne.com